Alexis Desieno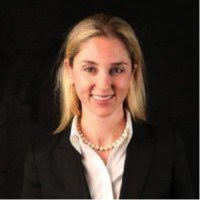 Alexis graduated from MIT in 2005 and majored in Brain and Cognitive Sciences with a minor in French. After MIT, she started her career at Morgan Stanley in Debt Capital Markets. Later, she joined Optima Fund Management, an equity fund of hedge funds, where she worked in business development and co-managed its largest client of $1.1B in assets. While at Optima, she also attended Columbia Business School's Executive MBA program and focused on finance and value investing.
After business school, Alexis joined the Consumer and Retail Investment Banking Group at BofA Merrill Lynch, where she helped to lead some of the largest M&A deals, including Safeway/Albertsons, Constellation Brand's acquisition of Grupo Modelo's US Beer Business (Corona), as well as the IPO of The Container Store and Burlington Coat Factory. In July, she joined Estee Lauder and is currently a Director in the Strategic Finance Group, a new team created to do "ad hoc" analysis for the CFO.
Maggie Liu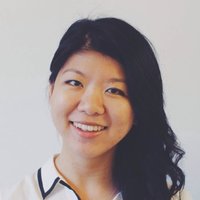 Maggie graduated from MIT in 2012 and double majored in Economics and Management Science. After graduating, she joined investment banking at Bank of America Merrill Lynch in their TMT group. Two years later, she joined CBS Corporation in their Corporate Development team as an M&A associate. As an in-house associate, she creates financial analyses that support strategic investments and capital structure decisions for the CFO. In this role, she has been able to delve deeper in media and understand how to think strategically from the perspective of a media conglomerate.
Naina Mehta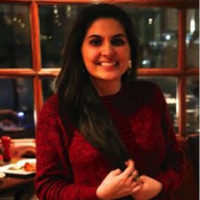 Naina graduated from MIT in 2015 and studied Mechanical Engineering and Management Science. She had been involved with Women Business Leaders at MIT since 2012, serving as Co-President in 2014 and the VP of Communication in 2013. Beyond WBL, Naina was appointed as an undergraduate representative on the prestigious advisory boards Committee on the Undergraduate Program (CUP) and Committee on Curricula (CoC) at MIT. She was also a member of the Tau Beta Pi and Pi Tau Honor Society and received the Paul and Priscilla Gray Grant from the MIT Public Service Center.
Some of Naina's interests include entrepreneurship, traveling, food, and film production. Following graduation, she traveled to Singapore as one of 25 MIT students selected to participate in the MIT Singapore Leadership Initiative. She is now working full-time at Deloitte Consulting in New York City.
Jessica Yang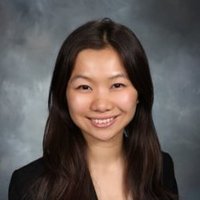 Jessica graduated from MIT in 2015 with a degree in Economics. During her time at MIT, she was an important part of WBL and Class Council. She also had the opportunity to study abroad at Oxford, which she found to be a valuable and enjoyable experience. In July of 2015, she began working full-time at Goldman Sachs as an investment banking analyst in the Financial Institutions Coverage Group.
Her advice to underclassmen is to always be exploring--to think about all the choices available in terms of major, classes, activities, internships, and more. Talk to upperclassmen, friends, and even alum about how they chose their paths. The more you can explore, the earlier you will have valuable experiences and the better idea you will have about what you'd like to do!
Hannah Barrett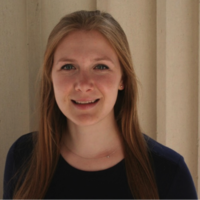 Hannah graduated from MIT in 2015, majoring in Mechanical Engineering with a minor in Management Science. As a WBL member, Hannah served as both VP of Finance and Co-President. During her time at MIT, Hannah was also the Executive Vice President of the Panhellenic Association, a member of DanceTroupe and Alpha Chi Omega Sorority, as well as an avid runner. Her work experience while at MIT included an externship on Uber's Pricing team, an externship with Oliver Wyman in New York, an internship with General Electric Aviation, and a UROP in the Media Lab. During the summer of her junior year, Hannah also interned with Bain & Company.
Hannah now works for Bain's San Francisco office as an Associate Consultant, with experience in the technology and private equity sectors. In the future, Hannah hopes to pursue an MBA and continue to make a strong impact in the technology sector.
Ashvini Thammaiah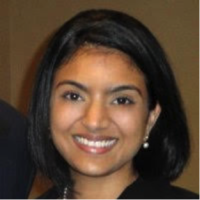 Ashvini graduated from MIT in 2006 with a degree in Management Science, concentrating in Operations Research and Information Technology, and a minor in Economics. While at MIT, she co-founded Network of Sloan Undergraduate Women (NSUW) with the mission of empowering women in their business endeavors and supporting them in the development of their careers.
Upon graduating from MIT, she joined GE/NBC Universal's Operations Management Leadership Program and then took on a role leading user migration for an enterprise-wide content management system. Afterward, Ashvini returned to school to receive her MBA from Harvard Business School. Since then, she has been at LexisNexis and currently is working on building a new business for the company.
Jess Shi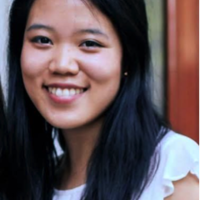 Jess graduated from MIT in 2015 with a degree in Management Science. While at MIT, she was a member of Kappa Alpha Theta, an academic mentor and rowing coach for Amphibious Achievement, a campus tour guide for 4 years, as well as an avid runner. Her work experiences at MIT included interning as a business analyst at Cartesian in Boston, teaching chemistry and biology to Italian high school students through GTL-Italy, conducting neuroscience research at Bar-Ilan University through MISTI-Israel, designing biology lesson plans for Alamogordo High School in New Mexico, as well as leading two spring break service trips to Florida.
After graduation, Jess joined Oliver Wyman as a consultant in New York City.
Payal Agrawal Divakaran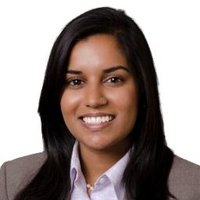 Payal Agrawal Divakaran graduated from MIT in 2008, majoring in Electrical Engineering and minoring in Management. After graduating, she worked in NYC at J.P. Morgan in the Technology Investment Banking group, building a foundation in financial modeling and analysis during her 2 years in this group. After J.P. Morgan, she returned to Boston to work at Spectrum Equity in Technology Private Equity. Her role was sourcing investment opportunities, meeting management teams to evaluate businesses, and doing the diligence and deal execution for an investment opportunity.
After 3 years at Spectrum, Payal joined the full-time MBA program at Harvard Business School (HBS) and graduated in 2015 with Distinction. While at HBS, she started a company called SpotRocket to help students discover high potential startups to work for, while she also spent time in Corporate Development at Eventbrite in San Francisco.
Currently, Payal works at .406 Ventures, a Venture Capital firm in Boston. The firm invests in early stage startups in software, security, data and analytics, cloud, and healthcare IT. She assists the team in investing and portfolio management.
While at MIT, Payal was part of the founding board of NSUW along with several other ladies. All of the founding members believed that MIT students were more open to and interested in broader career opportunities outside of traditional post-MIT routes but did not have the resources to explore these careers. The "network" was an important part of the story because through the group, MIT females saw others that were interested in non-traditional career paths and gained the confidence and support for going into these careers. The other main goal of the group was to bring Alumni and as many speakers on campus that could expose the members to career opportunities in business. Payal started as the VP of Information Technology on the founding board and served as Co-President thereafter. She hopes that women at MIT continue to find the group to be a helpful resource.
Jenny Lohmeier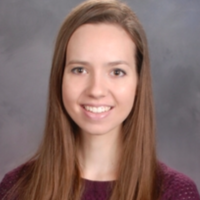 Jenny graduated from MIT in 2017 and majored in Economics. All throughout her time at MIT, she was actively involved in WBL, serving as Co-President for two years. Outside of WBL, Jenny also held leadership positions in Smart Woman Securities (SWS) and MIT's Academic Teaching Initiative (ATI). During her last semester at MIT, she spent a month in Spain, teaching economics and math to high school students, and three months in Israel, working with the start-up accelerator MassChallenge.
After graduation, Jenny began working full-time in New York at Evercore as an Investment Banking Analyst, particularly in the Media & Information Services group.